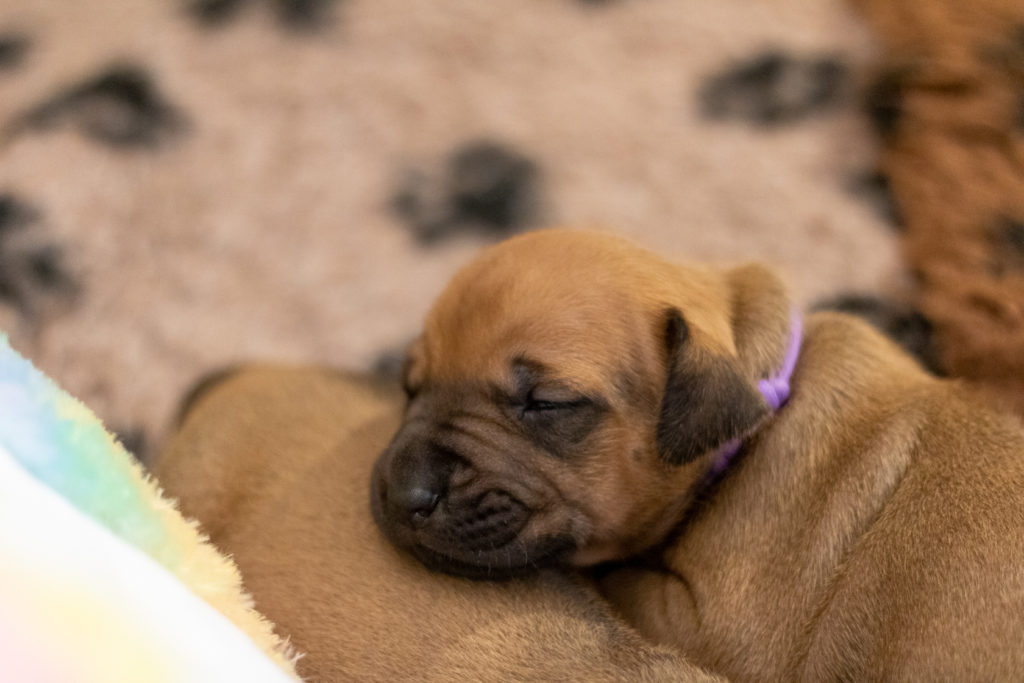 Birthday
9/07/2020, time: 7:22
Weight
370g
Wystawowa
---
LORNA FIRST OF THIS NAME FOR Ginger Ridge was born in our house -9.07.2020 together with eight siblings. She is the daughter of C.I.B, ​​MultiChampion, MultiGrandchampion LABONE MWINE Makorikori and C.I.B, ​​MultiChampion, MultiGrandchampion Aresvum ELLEMA MALUWA. The L litter was the first litter in our kennel, we dreamed of Lorna planning this mating.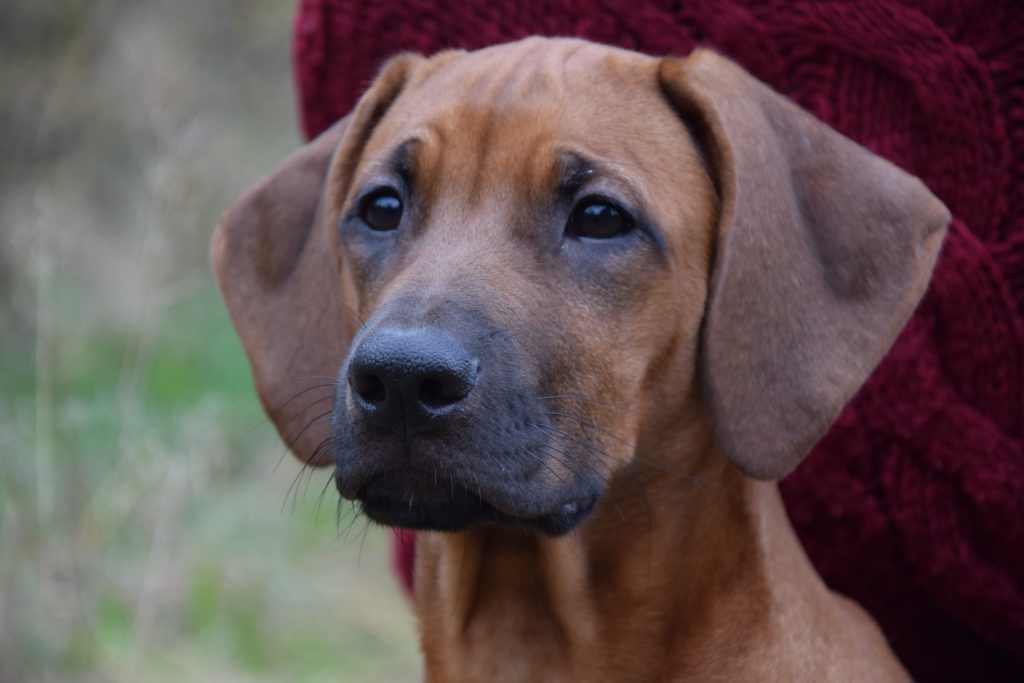 Lorna inherited the best features of her parents – a beautiful head, extremely noble and efficient movement, and an open, gentle character from her father, as well as a deep chest, very good angulation of the hind limbs and a generally wonderful body from her lovely mother.
Lorna is very devoted to her family and is extremely related to us, she likes to learn and practice, which we managed to turn into the first ring successes – at the age of 10 months Lori finished the Polish Junior Championship, she is also the Junior Winner of the Hunting Club and was appreciated at the 2nd National Show. Rhodesian Ridgeback in Wawrzykowizna 2021, where she got excellent and Junior Winner title, as well as 3rd place in the Best Movement category.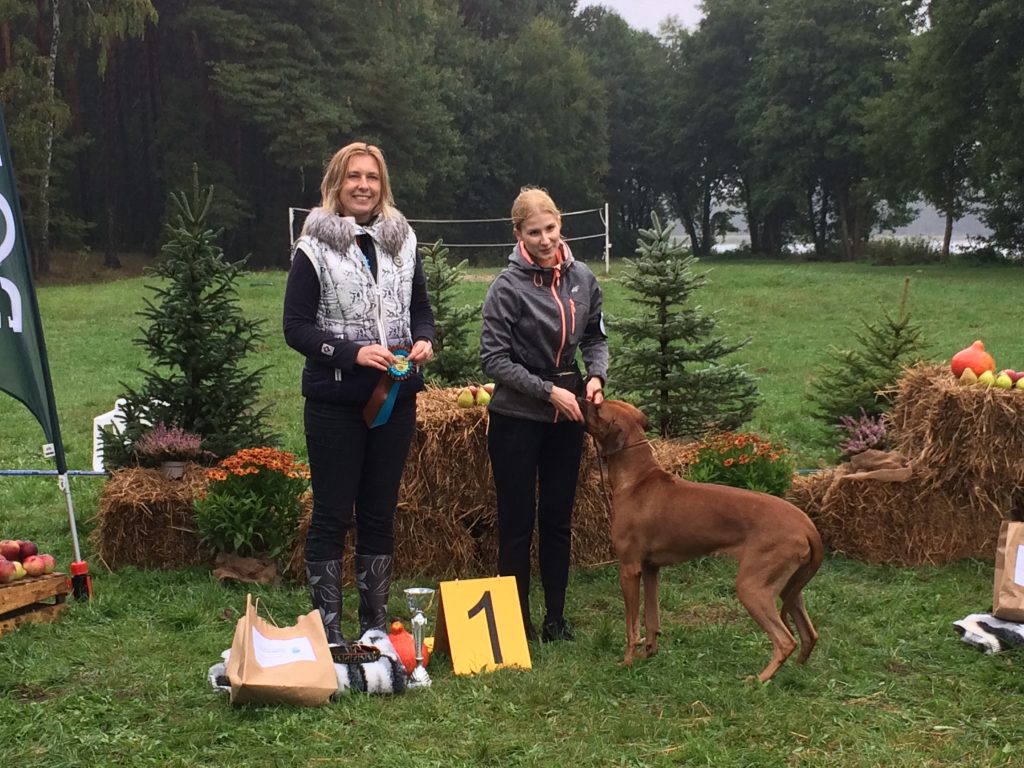 At the World Dog Show in Brno – 30/09/2021 our beautiful Lorna got excellent and took 3rd place in a very strong competition (16 applications) in the Junior class.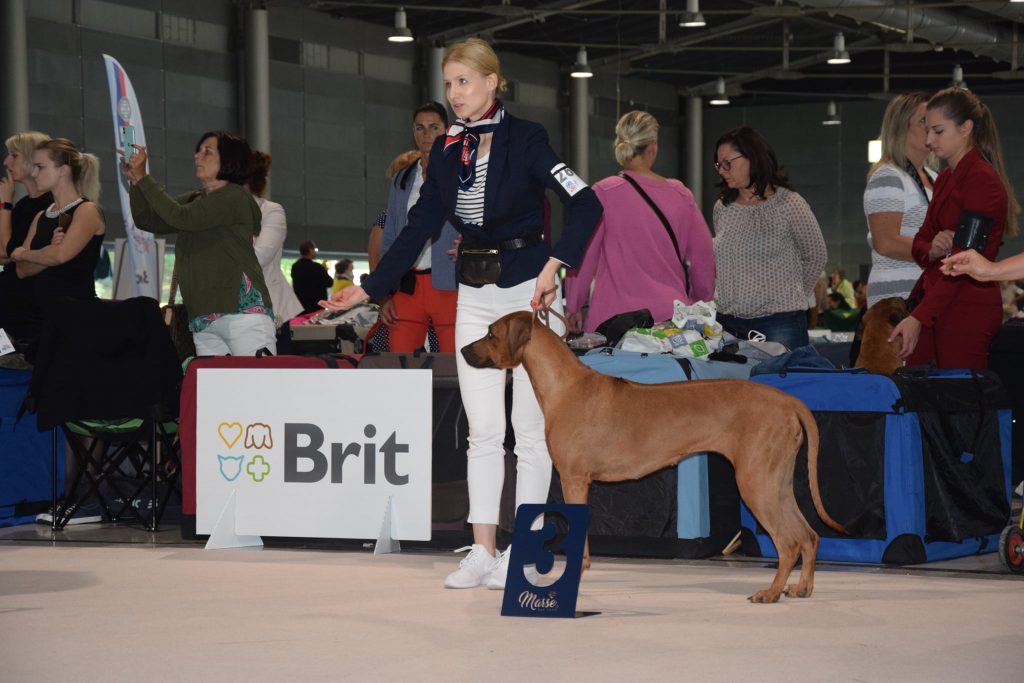 After these successes, more came:
Nov 13 / Nov 14 2021
2 2 x International Dog Show – Poznań, Crufts nomination & Polish Winner
For the first time in intermediate class:
13.13.11.2021 judge Grzegorz Weron – excellent, CAC
14.11.2021 sędzia Dorota Witkowska-ocena doskonała, CAC, resCACIB !!!
Thus, our little Lori made the first step towards "adult" Polish Championship and we hope to achieve further achievements
On September 13, Lorna (2 years and 2 months old) received the title of Polish Champion. Lorna is a wonderful female – cheerful, beautiful and loving people. She is a wonderful compilation of the best features of her parents, which we are very proud of. We are not finishing Lori's show career and we hope that soon we will be able to boast about her further successes.